I forgot to add that i found my frag, it was behind the hammer and has been stung quite badly.
There's a little bit of life left but not alot, the base that i originally broke it off has based out quite well!
Here's how it was doing: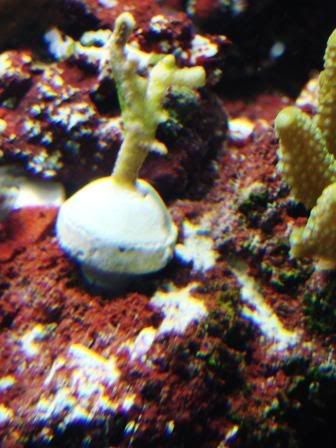 The top 3/4 is dead as you can see in the pic!