Hey hey, not really a tank build thread but a sorta recap to what i've fiddled with over the last few months!
I set up this wave cubo 30 tank back in october last year to sit in my bedroom and run quietly
It does indeed run quietly thankfully!
Ok so quick list of equipment, then onto the important stuff... pics!
Wave cubo 30 tank, think its 30x30x40cms or there abouts
Niagara 300 HOB filter housing carbon, phosphate remover and floss
At the moment another niagara 150or 200 (whichever comes with the cubo30) housing just floss
koralia nano
18w Power compact lamp 50/50 marine white 10k and actinic
clip on wave/rio sun blue LED light
Newatt 100W heater.. the black one
Auto top up, from cough coughebay cough
So, i started it up with 5kg of live rock from a non sponsor, have some fancy rock from another well known shop near me but i thought id try something different, and to be honest... im just as pleased with the new stuff as the fancy stuff
Anyway the chunks were quite large so i struggled to build anything except... a pile of chunks but i ran it like that for about 3 months, then i broke all the rock up, which really really upset my midas blenny as i split his home in two!
then i build the current rock structure out of the tank very quickly, while i housed my fish elsewhere, then put it all back together again! now i estimate to have just under 4kg of liverock in there and a bucket full of rubble!
Stock wise, i have
a midas blenny
a breeding pair of african blue stripe pipefish
a pair of flaming prawn gobies,
4 small blue leg hermits
4 small nassarius
started with 3 dove snails, now estimate there to be more like 15
one cleaner shrimp
coral wise, some lps and softies
lots of zoa frags, watermelon mushies, rics, couple of acans, duncans, trumpet, candy cane, hammer, pulsing zenia, green star polyps... or more zenia if you wish!
anyway pics, ill start off with the old rock and stuff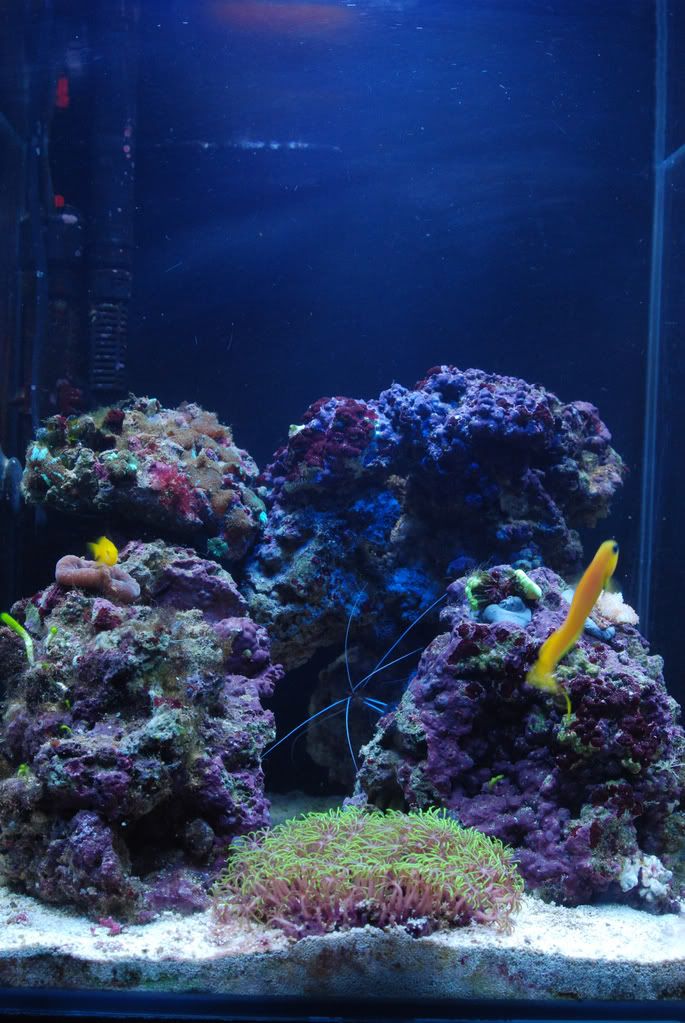 quick change to the rock, corals not happy!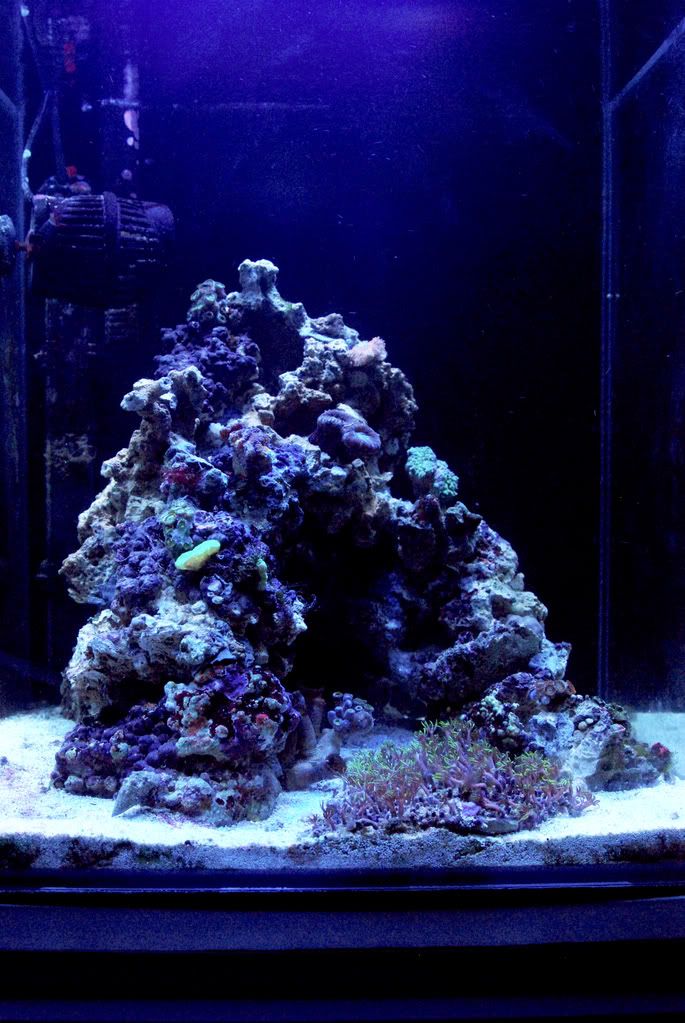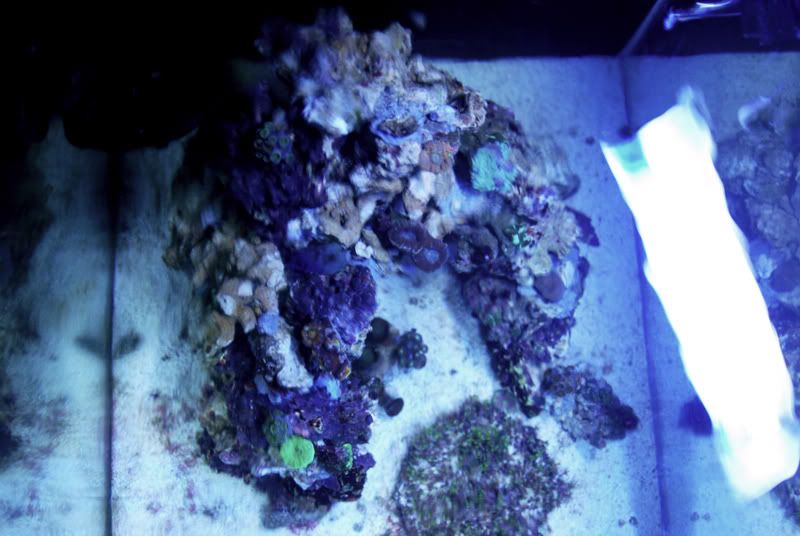 look who popped out to say hi and look tiny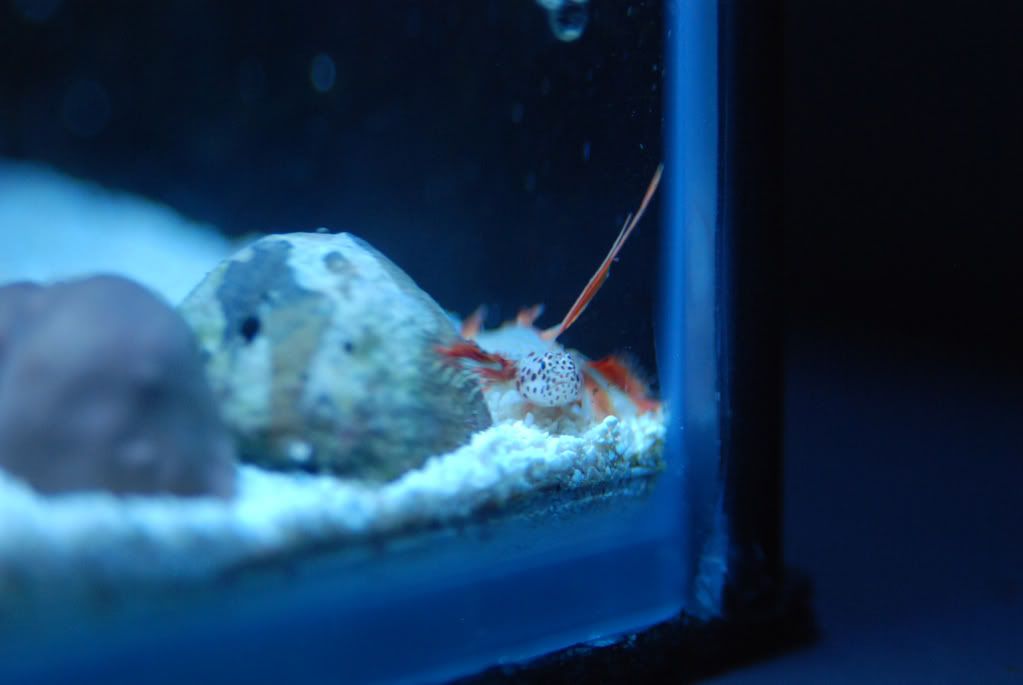 fast forward a bit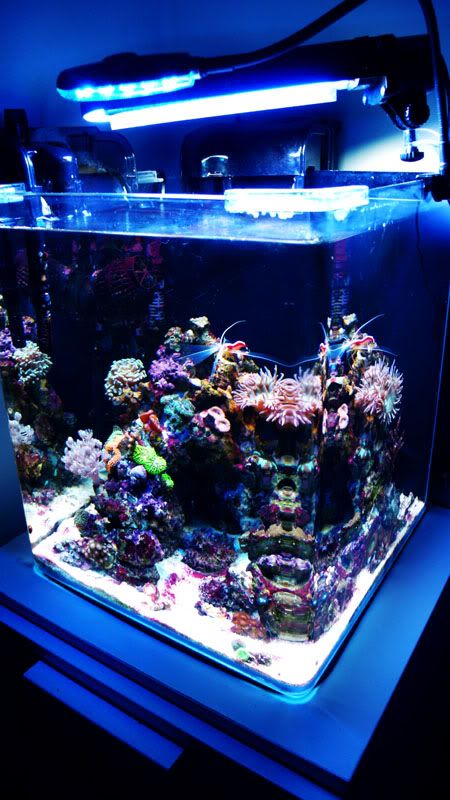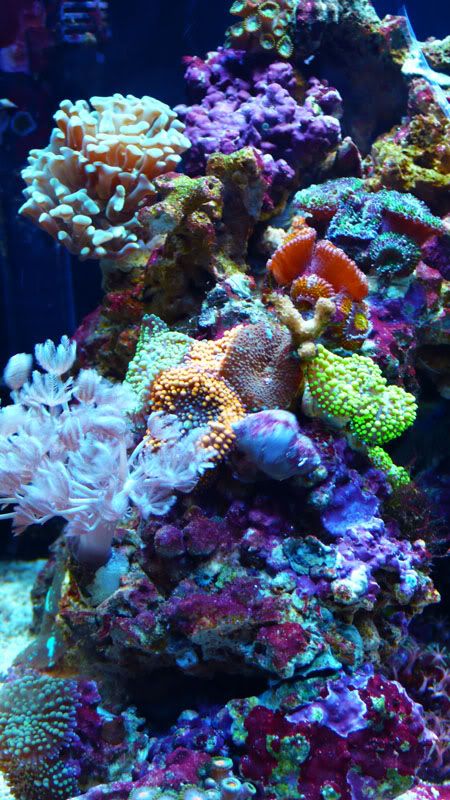 so there you have it!