Hi Guys,
about 3 weeks ago, I was faced with the unexplained death of my beloved Deresa Clam, which went from healthy and growing, to a gaping and dying clam. At the time, I could not understand why it should be, but decided to do a little research on the subject.
There are a number of reasons for these inexplicable deaths and I started to keep a watchful eye on my remaining Squamosa Clam, which still appears in good health. This morning, whilst spending some time doing a water change and general maintenance, I decided to give the squamosa a quick health check by lifting it out of the water and doing a visual check.
These are what I found hanging around the underside of the shell, by the bysal opening. The largest is about 9mm.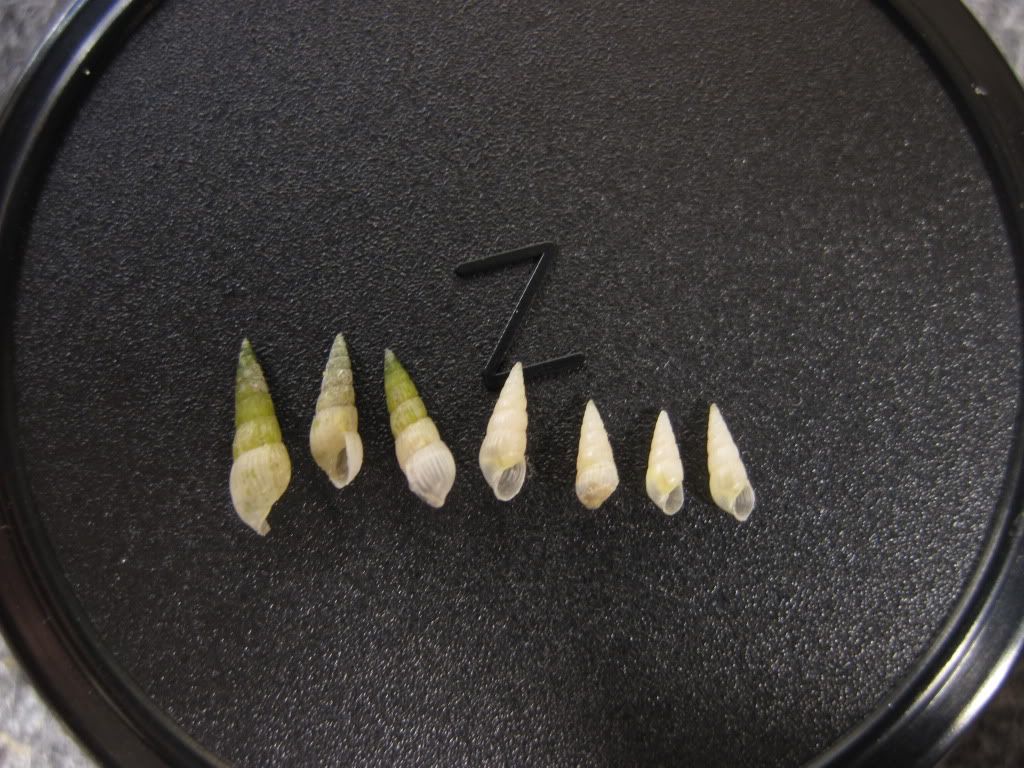 They are called Pyramidalid Snails and are parasitic to clams. They can cause death by their constant feeding from the flesh of the clam and can reproduce rapidly. Although some Wrasses will eat them, they live a very secluded life under the shell of the clam which makes them difficult to irradicate. I now need to consider a course of action to deal with them, and my first thoughts are to make a stand for the clam to sit on, raised above the gravel, until I can get rid of them. I will be doing regular inspections from now on, until it gets a clean bill of health.
If you have clams, I would certainly advise taking a good look at them from the underside.