This tank has been up and running since 1992, it's 7'x2'x2' with a trickle filter, this was the filtration system at the time to have, filled with lots of Tuffa rock to build the reef. To fill the tank with live rock then would have cost a small furtune. In all this time I have had a carpet anemone, which came from my father in laws tank which was running before mine was set up (it was possibly 20 years old) unfortunately it has eaten over this period quite a few of my fish which is why I am down to 1 percula clown, 2 bangai cardinals and 1 royal gramma (which is 10 years old) All has been well over the last 18 years growing LPS and softies I've had acroporas and clams which have not been very succesful with. When just after xmas things started to go wrong.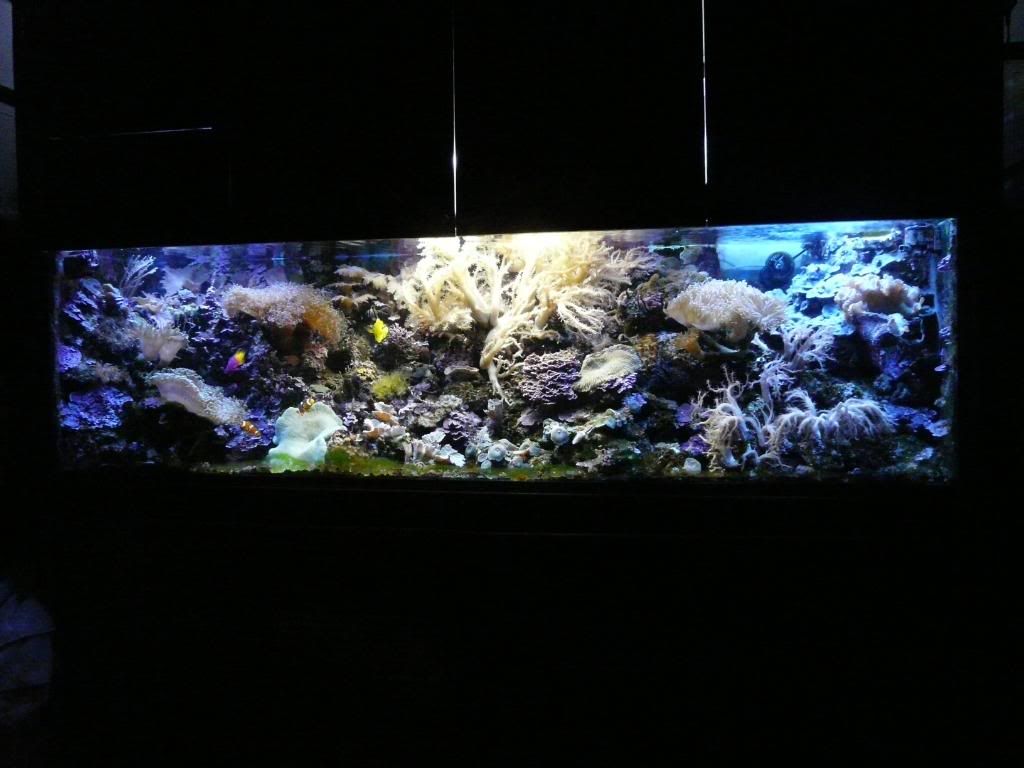 First a return pump failed causing a few water issues,I replaced that, then the trickle filter started to leak, I replaced that with a second hand one from a LFS. Then a powerhead failed causing a reaction of some sort meaning the loss of some of the corals. After speaking to Trev C he referred me to Jason and Linsey and this is where the new story begins.
I went to Jasons and was advised to remove the tuffa rock, The sump needed altering which Jason kindly did, I started to slowly remove the tuffa rock but it started to break up causing lots of debris to fall into tank. I was advissd to remove the whole lot. I moved the corals that had survived and the fish into a temporary tank and started to completely empty the tank, taking out heaps of rock and draining down the system.
temporary tank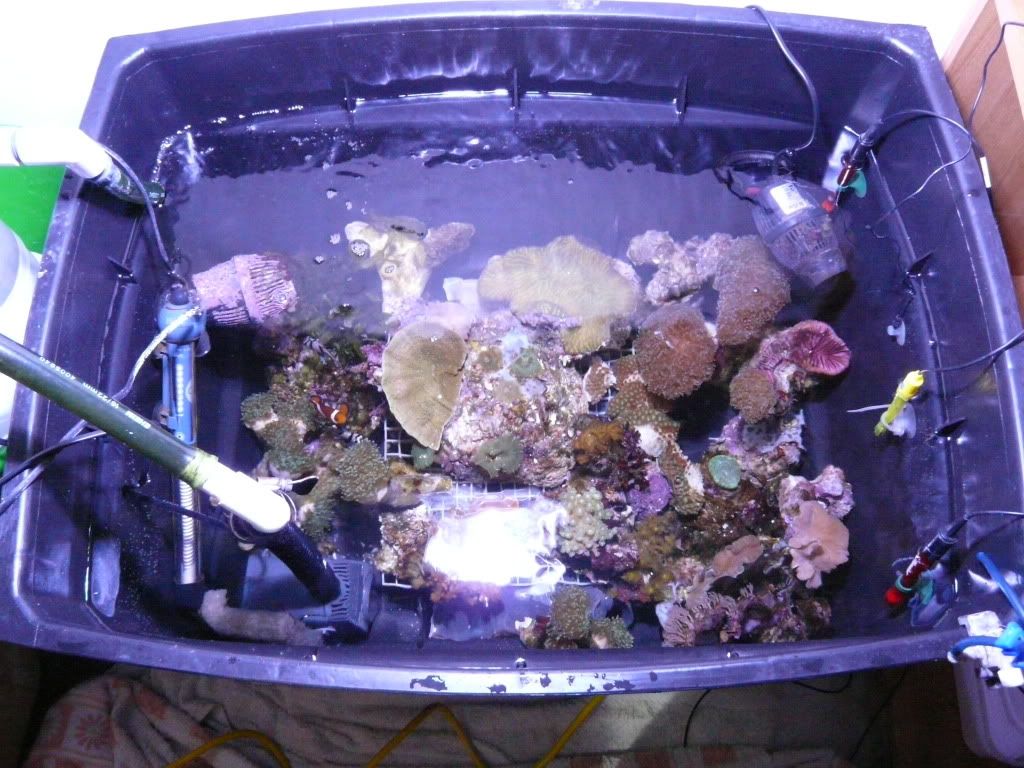 tuffa rock being removed
rock removed
Secondhand sump
remodelled by jason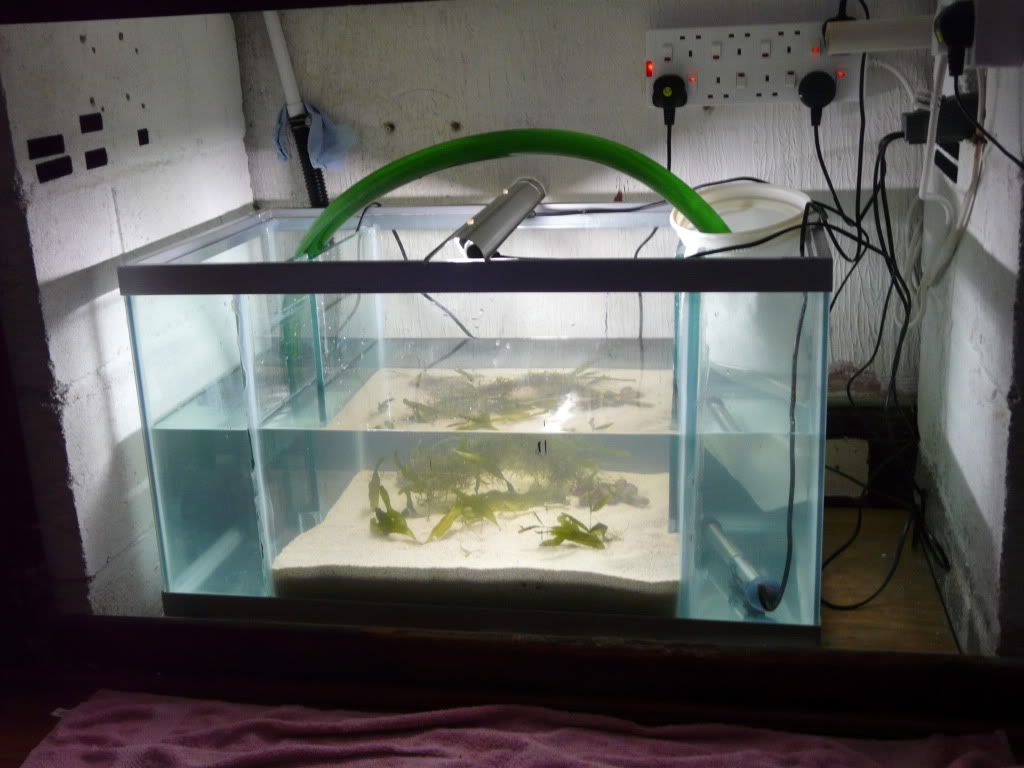 I removed the picture off the back and painted the back of the tank blue, which wasn't an easy job I had to use a radiator roller which I had an extra lenth of steel welded on to reach the bottom of the tank.
The came the refill which took 6 days to fill using RO water, originally took a couple of hours using a hose pipe ( a no no these days). I then added 75 Kilos of coarse sand which my missus help wash, 25 kilos of which went into the sump for the dsb. Replumbed the weir to the sump. I've now changed from 150w Arcadia halides to so far a 250w luminarc halide, and will be adding another 250 at the other end and a 400 in the middle. I wired up the fist 250w on the right side leaving the arcadia in the middle for now.
I have just put in the 45 kilo's of live rock I picked up from Jason's today
Just waiting for it to mature.
Will keep you posted