Wondered if my pocillopora has really spawned or if there is some other explanation. Noticed the largest new growth about 6 weeks ago and couldn't imagine how it had got there: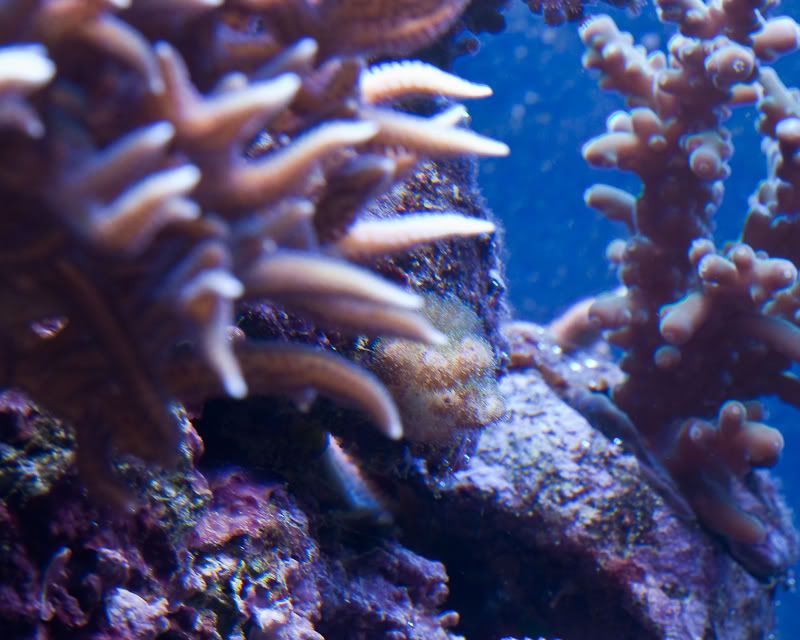 Since then I've found losts of little pocs popping up all over the tank. Here's a pic with the locations - red circle marks the pocs

There may be more but as they're so small they're pretty hard to spot: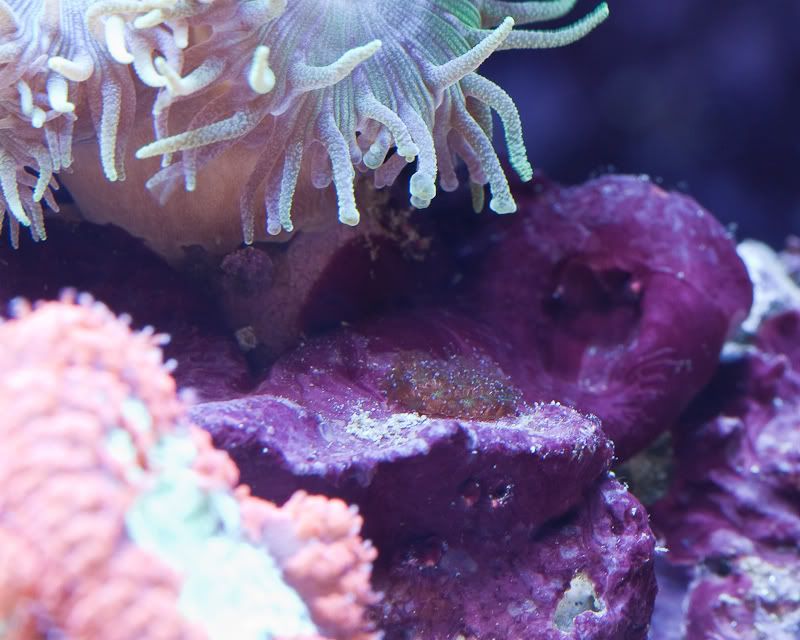 As you can see this one is next to the war coral and is smaller than a single war coral polyp: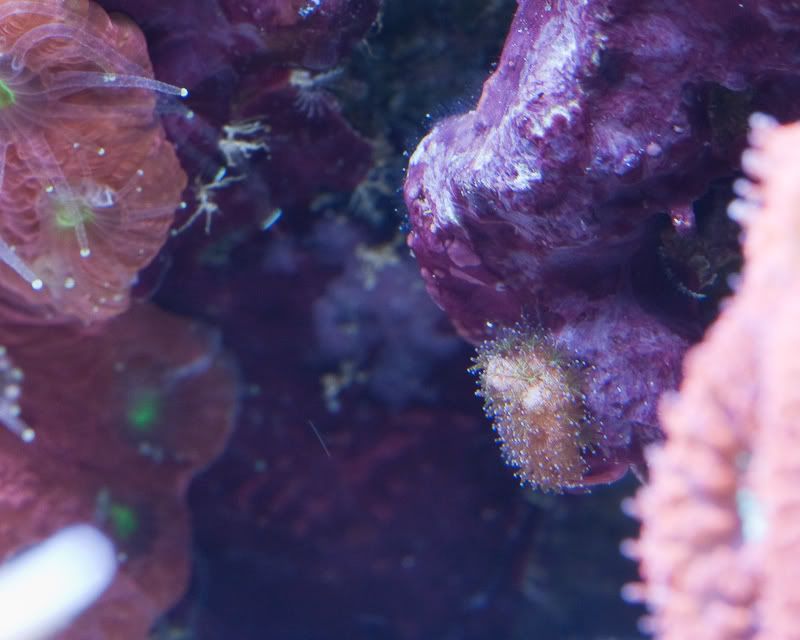 The tank has been running 10 years so def not introduced on live rock. The parent colony is about 3 years old and from what I've read they do reach sexual maturity very early (3-5 years). It's not just contact with the parent colony as it's some distance from all of them. Also it can't be fragments as the places they've grown are quite vertical and wouldn't offer much purchase - ie fragments would have fallen off. The parent has been healthy over the 3 years with steady growth.
All quite exciting but don't really know enough about coral spawning and would really like some opinions.
Sharon