I decided I needed to build a simple auto topup system for my new tank, so set about deciding what I wanted.
I came to the conclusion that I wanted a simple system that would not burn the pump out when it ran dry and would have a backup sensor, should the main one fail.
To avoid complications with mains isolation and safety, I based it on a 12 volt system and utilised and old plug in PSU as the supply.
I managed to source a very nice little 12v dc brushless pump (90gph) from a nice china man and some float switches and a couple of boxes and plugs from RS.
Everything else was found lying around in my various bits boxes.
Tip:- never throw anything away, you never know when it will come in handy.
So, the unit consists of 3 parts. The PSU/Indicator, the sensors and the Pump.
Here is a picture of them all together and ready to go.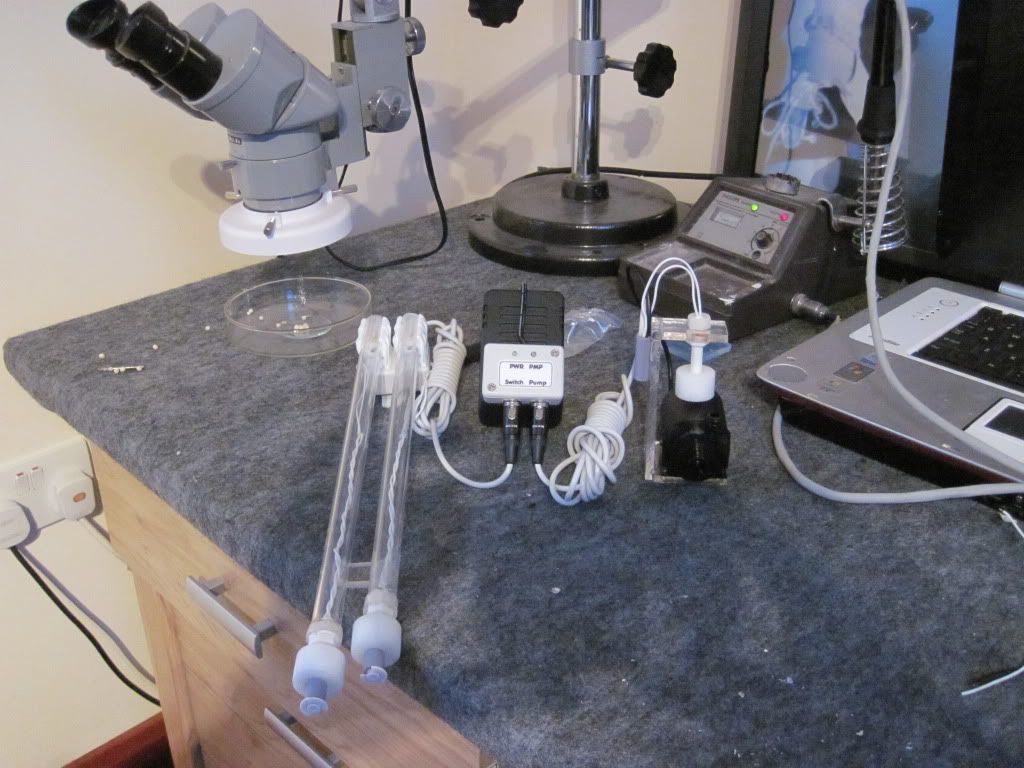 Now the individual bits.
The PSU/Indicator. This is where all the wiring comes together and the other 2 units are plugged in. there are 2 indicator LED's, one for power and one for pump operation.
The sensors. As you can see, there are 2, of which one is slightly higher than the other and wont operate unless the lower one happens to stick in the "on" position. The water depth can be adjusted by sliding the rods up and down on the pipe clips. The back of the head has a clip on it, so it can be attached to the aquarium glass.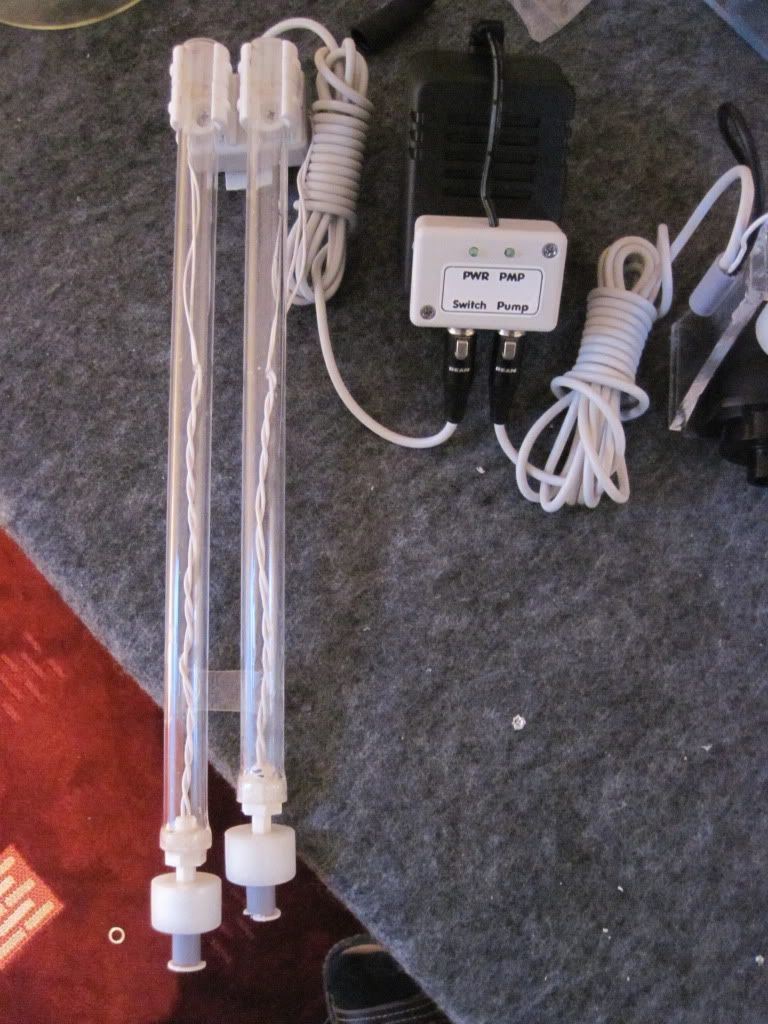 Finally, the Pump. Again, this has its own sensor which works in reverse to the others, meaning that if the water level gets too low in the top up tank, the pump will stop operating.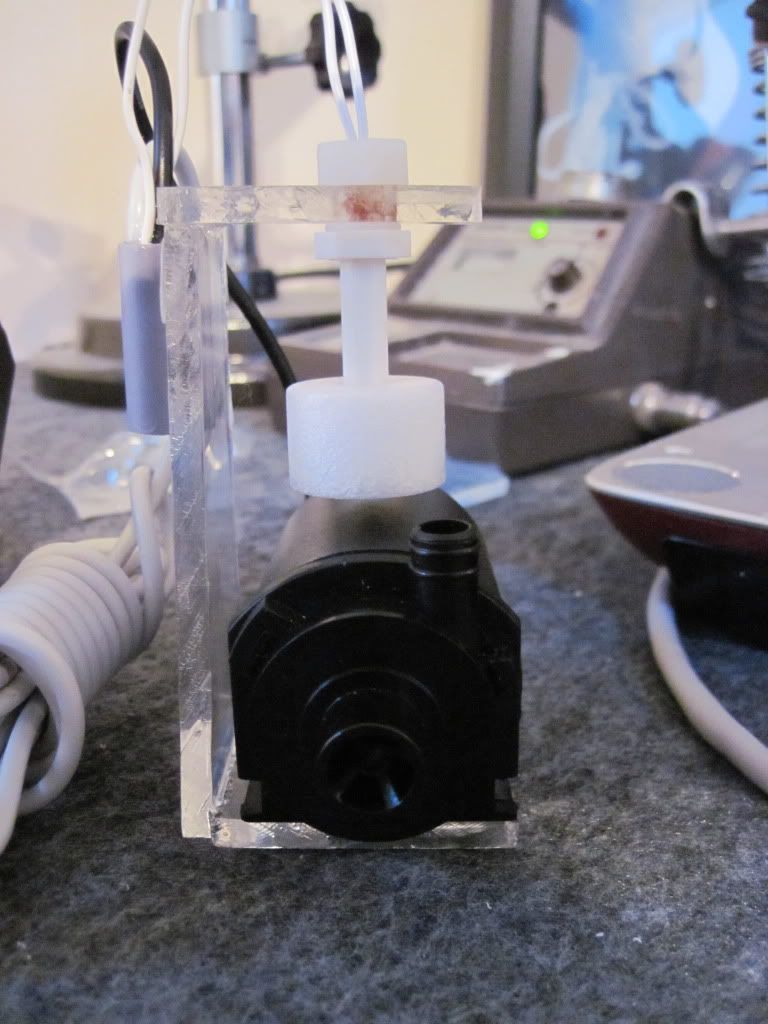 For those of you who may be interested in wiring one up, here is a simple circuit diagram. If you can tell which end of a soldering iron gets hot, then you probably have sufficient skills to wire it up.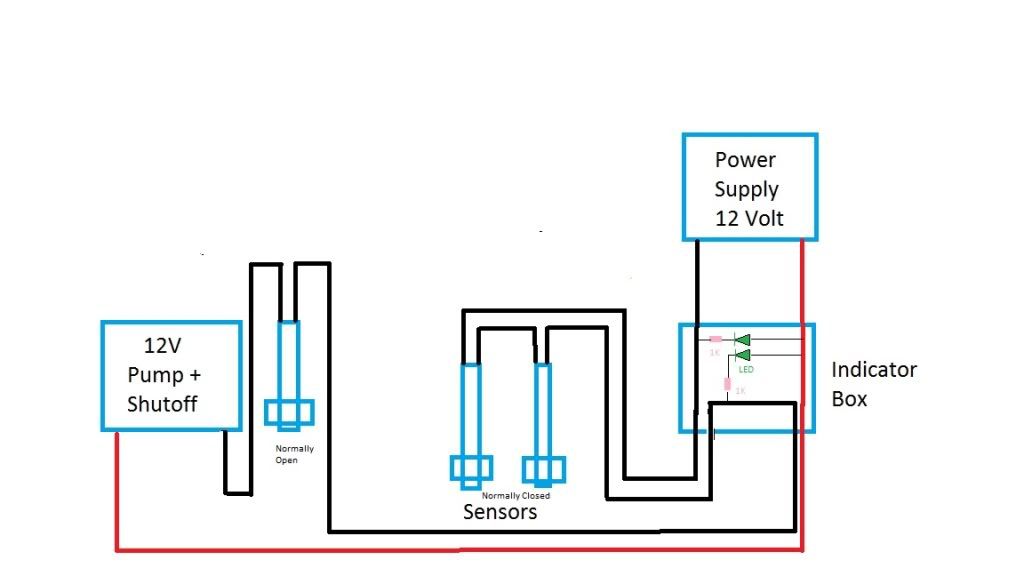 Thanks for looking.