As anyone who owns a fluval edge knows, the lights are pants. Ive played with various ways of improving them but never been totally satisfied with the results. The other day, the compact Flourescent that I had installed died on me, so I used the opportunity to action an idea I'd had buzzing around in my head head for a while.
The Idea was to install a 35w HID xenon headlamp bulb into the edge. HID bulds are basically mini MH lamps and are available quite cheaply off the net in a variety of temperatures from 4500k and 12000k I went for 6000k and ordered the kit up. Here's what arrived.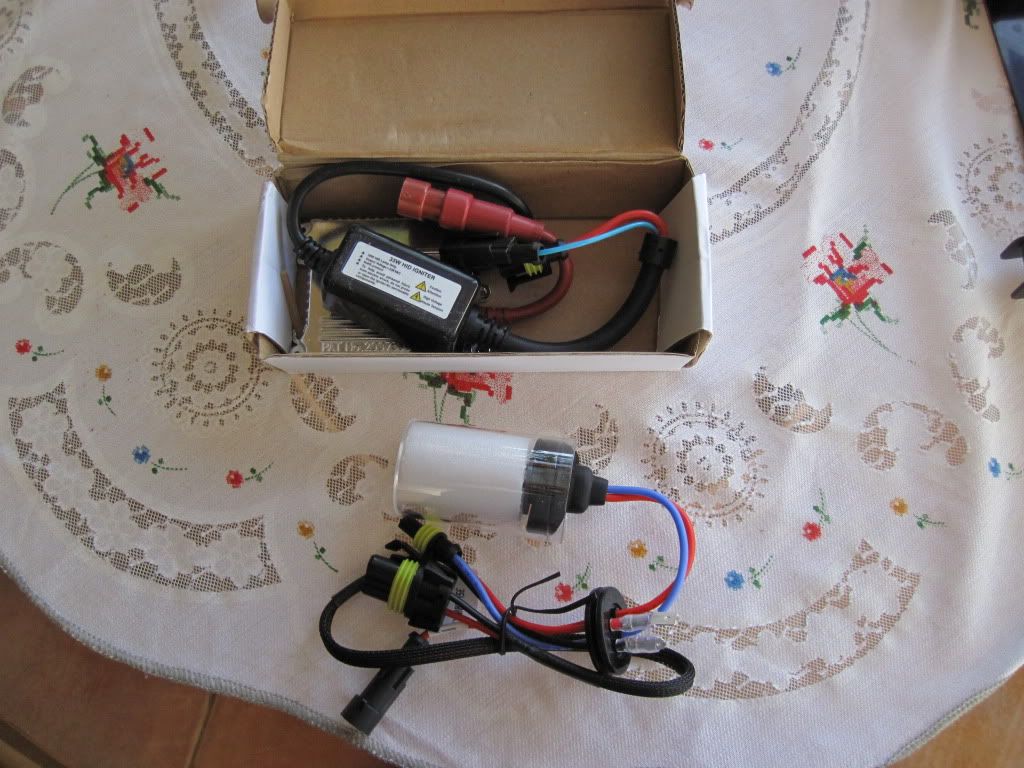 As you can see, you get a pair of bulbs, ballasts and ignitors, of which one can be seen above. Of course, these lamps run on 12v, so I also needed a power supply. I just happened to have an old Laptop supply lying around, so utilised that, but you can pick a suitable supply up from fleabay for £10-£15. I soldered a plug on to it, which comes attached to a spare cable with the kit.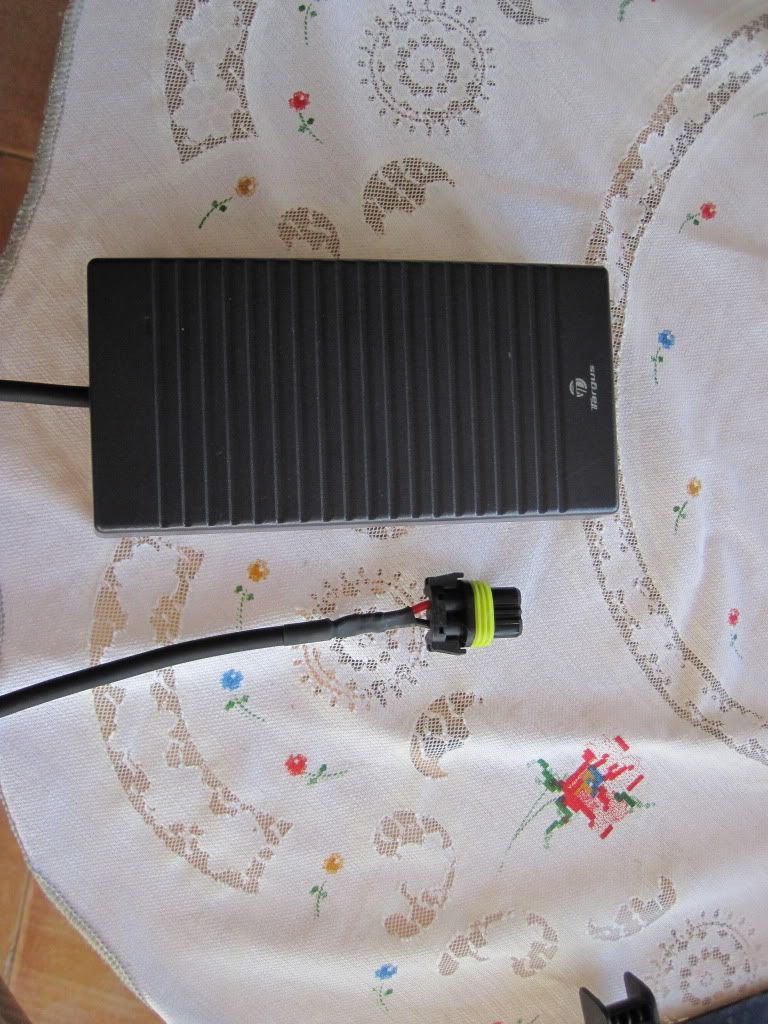 I quickly constructed a simple reflector and mounted the bulb using a pipe clip as used by plumbers and mounted the ballast and ignitor inside the back of the filter compartment.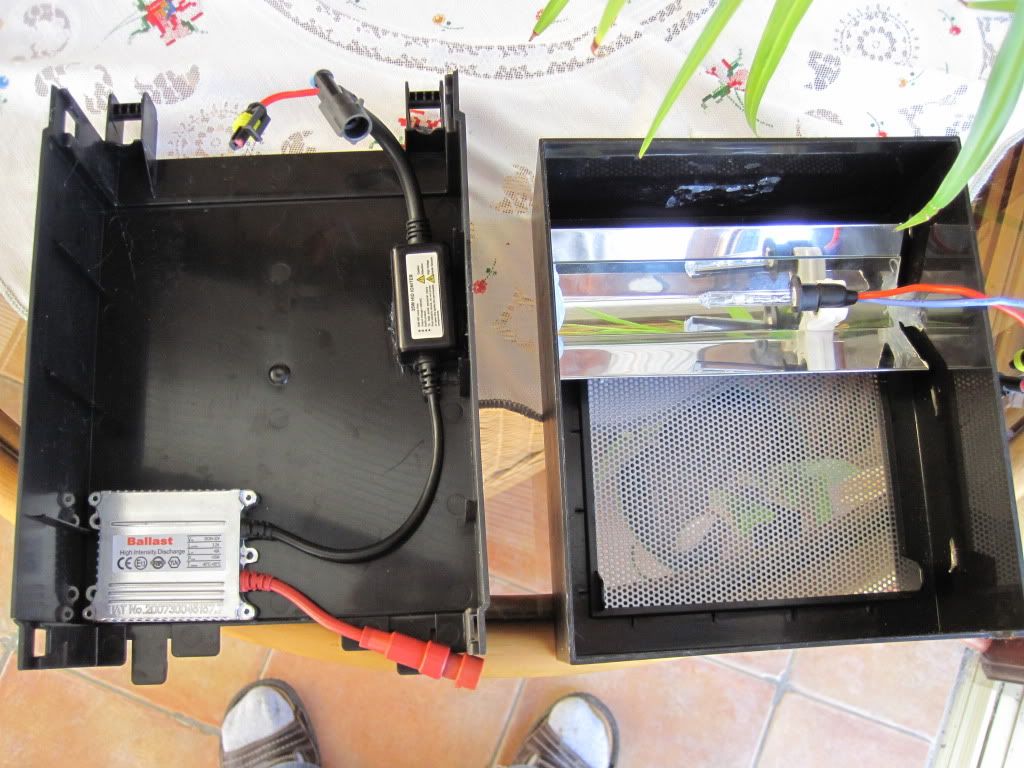 You can see the finished installation ready to go, here.
And here it is working. Compare it to the brightness of the wall light.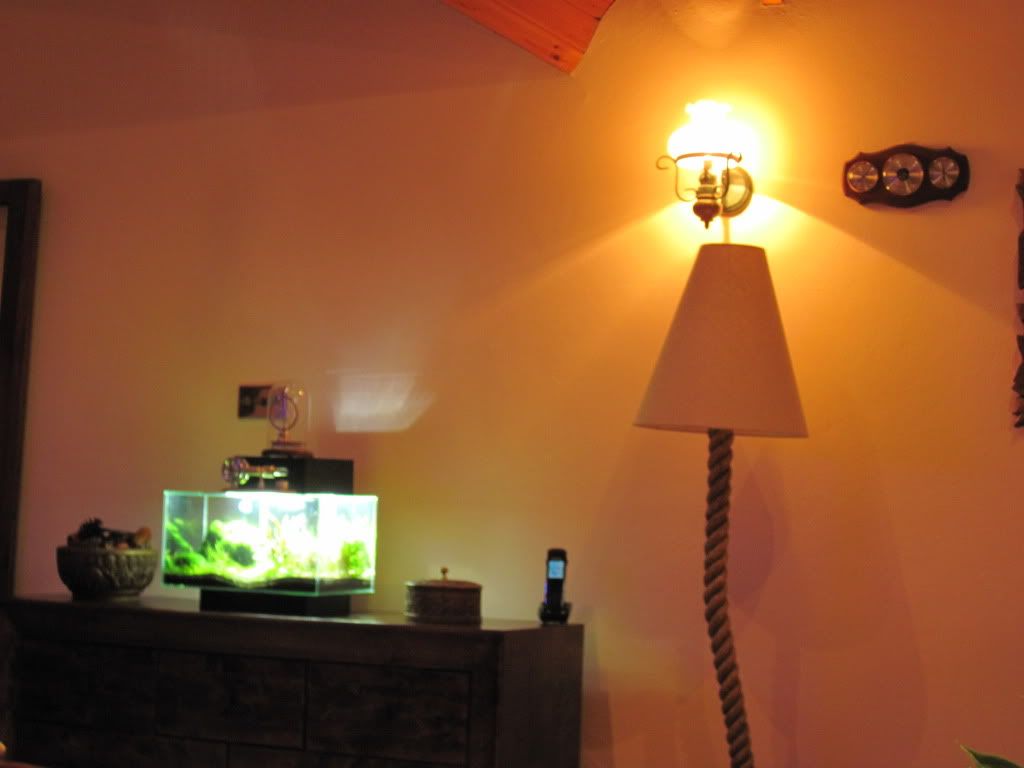 A closer look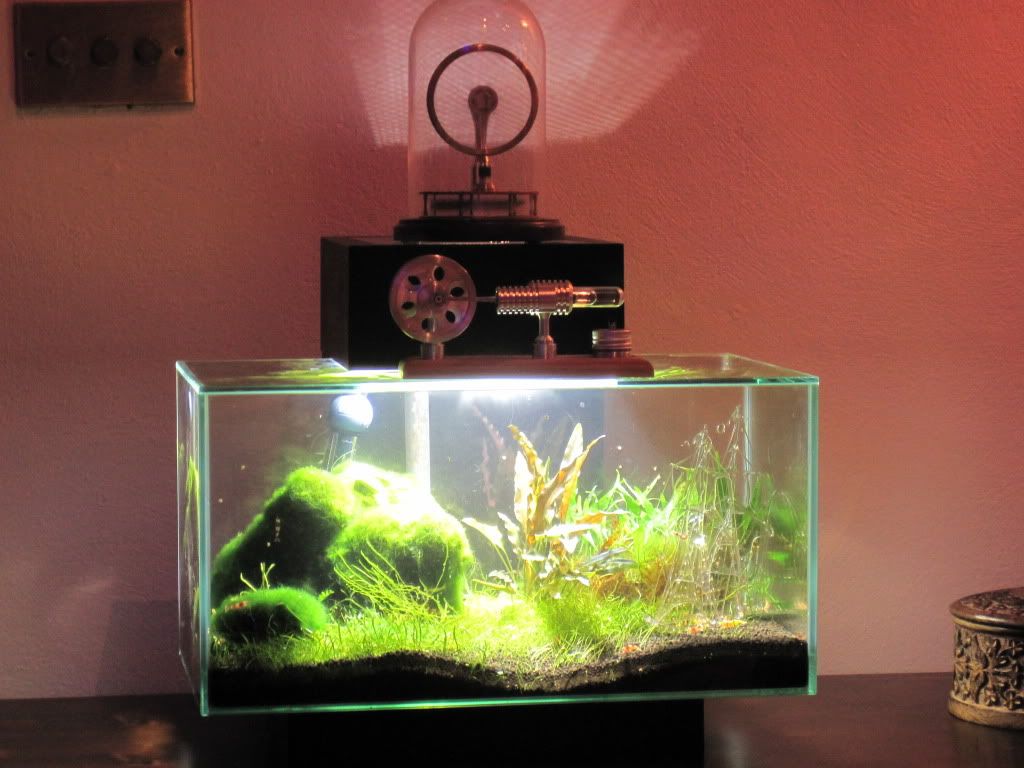 I think you could easily turn it into a micro reef this way, and even grow sps in it.