It's been two years since i've started keeping marines & this new tank, I hope will build on what i've learnt from reef park. I hope to take this tank on another level from my
bikini bottom
& I have most of the equipment I want, so I feel I have a head start.
I must apologise for the delay for starting this thread, it's been a mission to get it ready for the tank.
Building the stand was very hard for me because of my hand, two weeks non stop payed off! i'm very happy with the result.
I did half lap joints to make it a very strong stand, glued & screwed! It was easy once you get a routine started & this was a time consuming job, well worth it I think.
All the wood was from B&Q Total cost from screws to final paint was £120, the main costs were the 4x2x2 sheets which were £25 each.
I brought a new work bench & the best bit is you can wind it up with one hand, sounds nothing but when you have one hand it's the best thing ever! I also brought a sander to get a better finnish & save time, well worth the money on a job like this.
Cut to size & half laps ready to glue.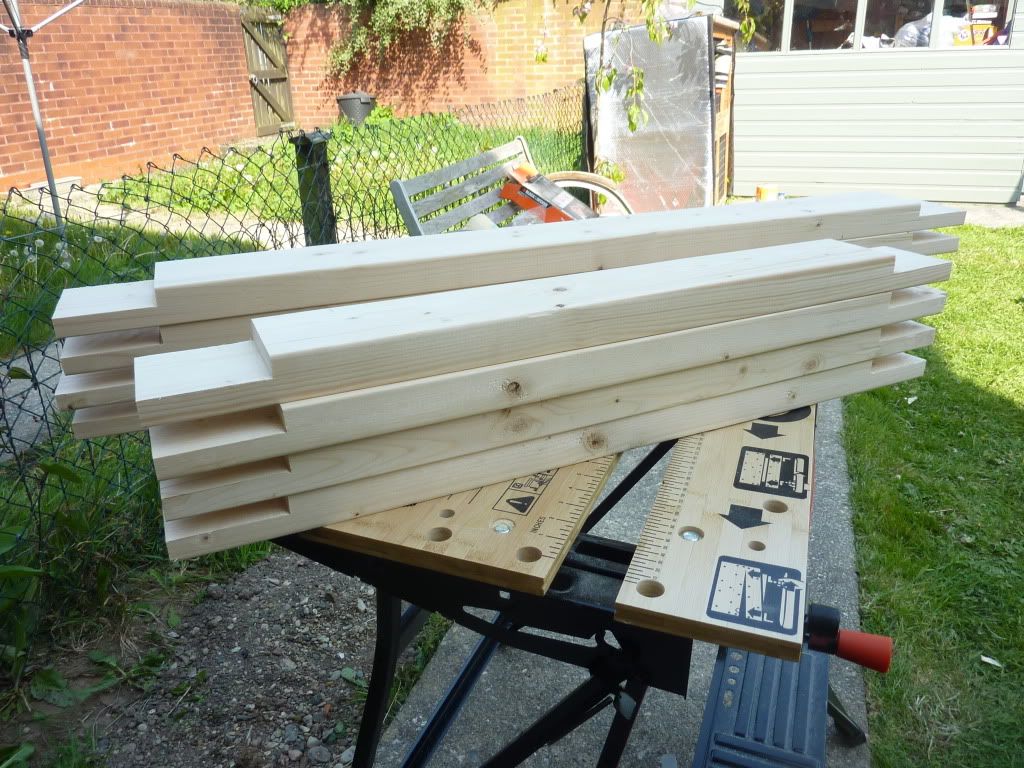 After two days of solid cutting, it was followed by two days gluing & screwing. Chloe stepped in to finnish off as it was getting a bit much for me, she's done a lovely job filling every screw hole.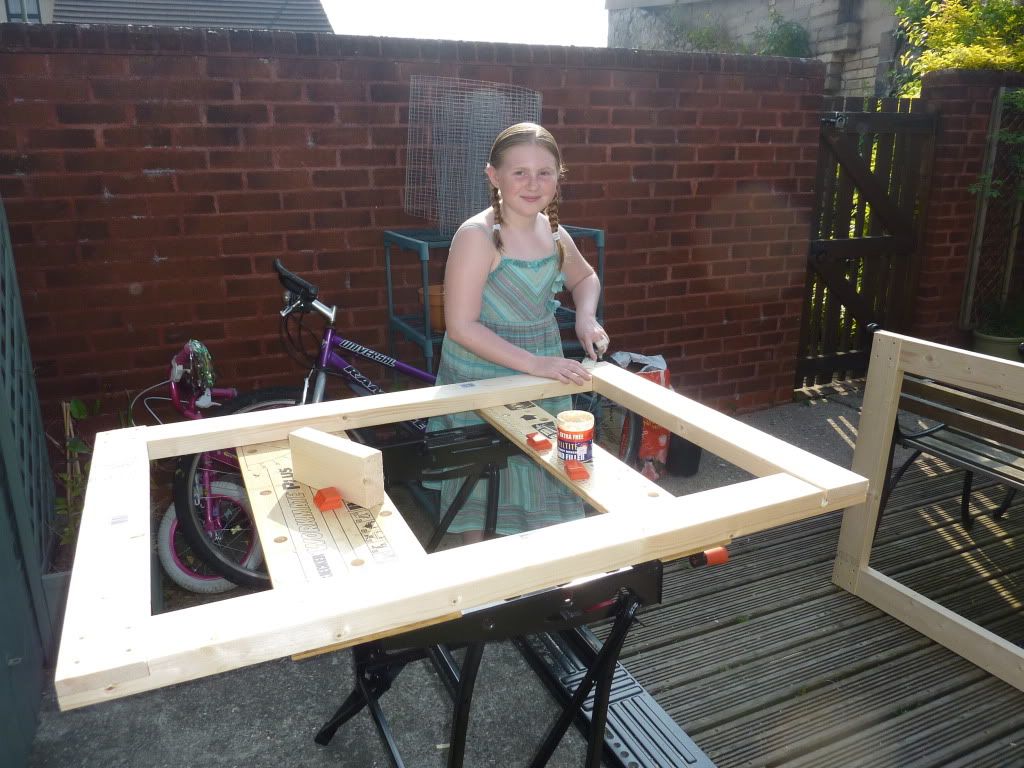 This was the hardest part screwing & gluing all the frames together, but Chloe came to the rescue again. Now it's starting to look like a stand & my confidence was boosted.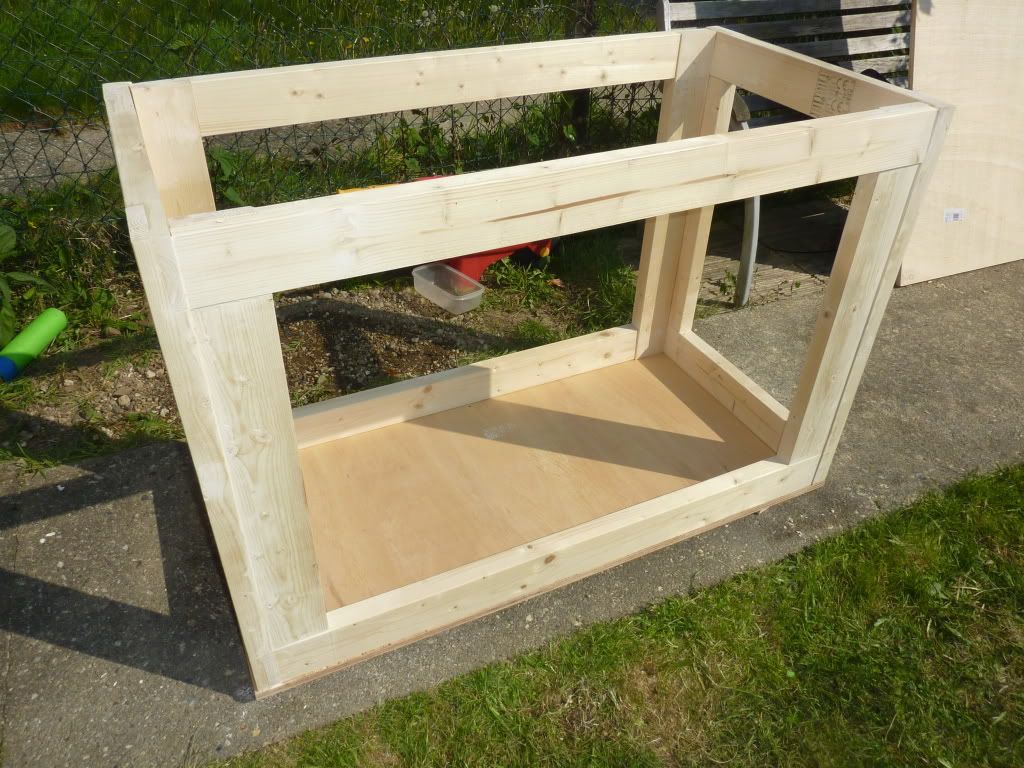 After painting it three times in white gloss in bright sunshine, I have burnt retinas well it feels like it, looking at my halide is better.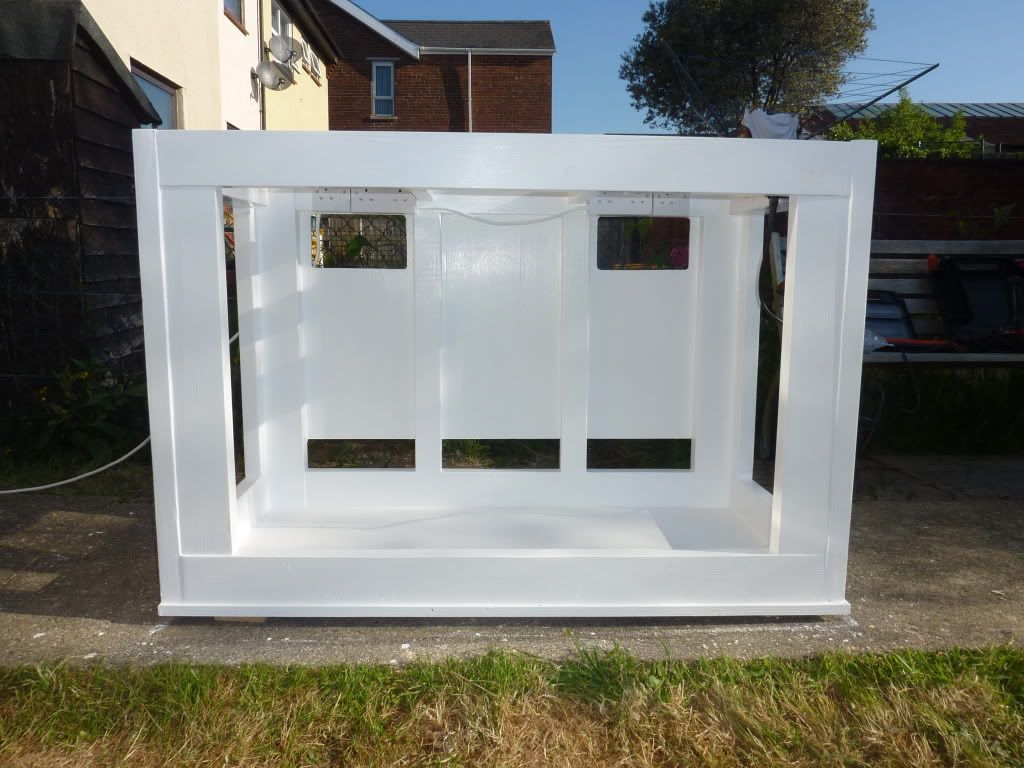 While the top was off I wired up the 18 plugs, so many? future proof it while it's easy!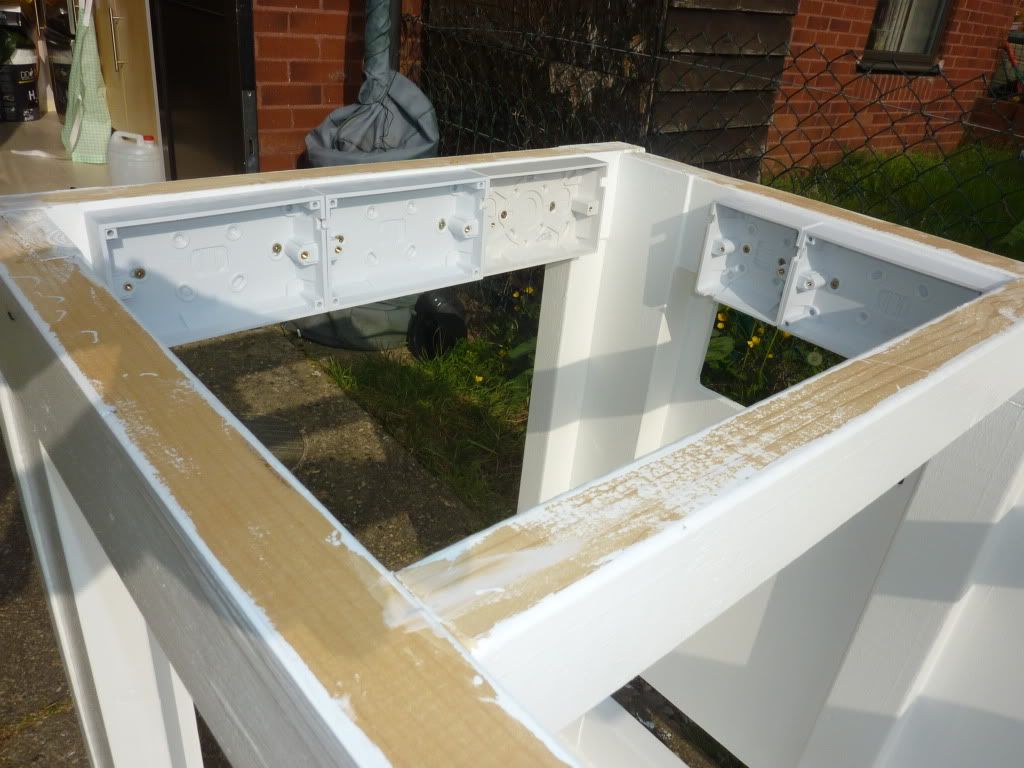 Each plug is wired up like this, to a 13amp plug, my cousins an electrician & said it would be fine set out like this, most of my plugs are for 12v cheap LED'S PC fans etc.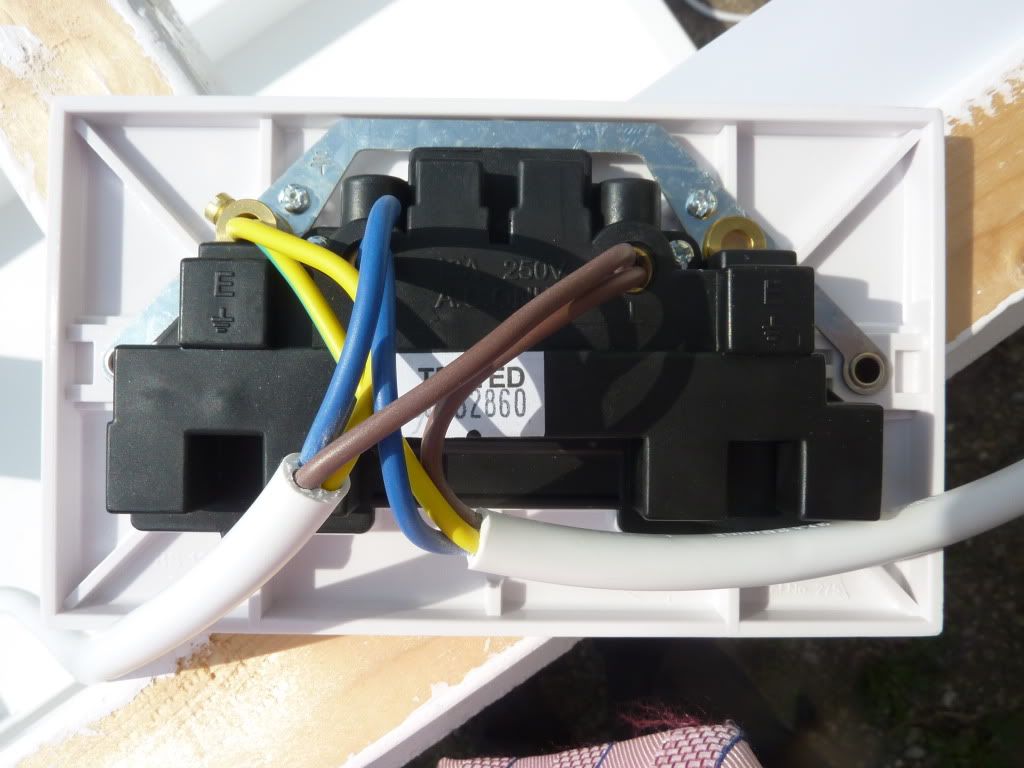 All plugs fitted & looking nice, it was much better to wire up now than hide under the tank doing it all later.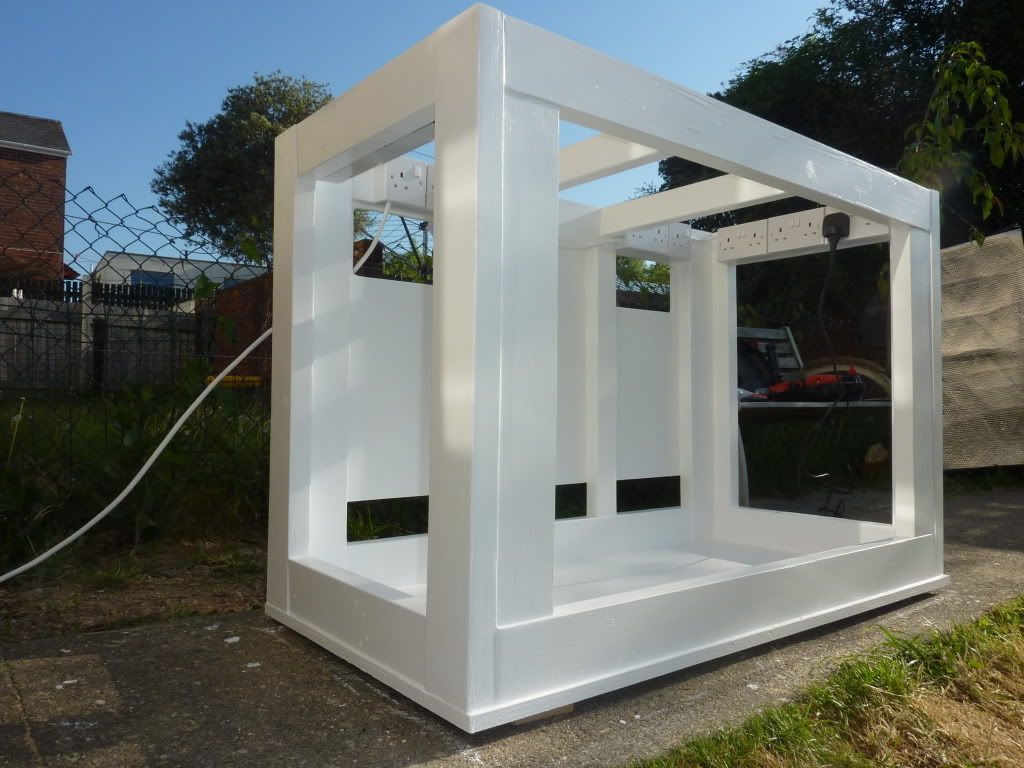 A true worker & very very handy with the drill once she had a go with me holding it.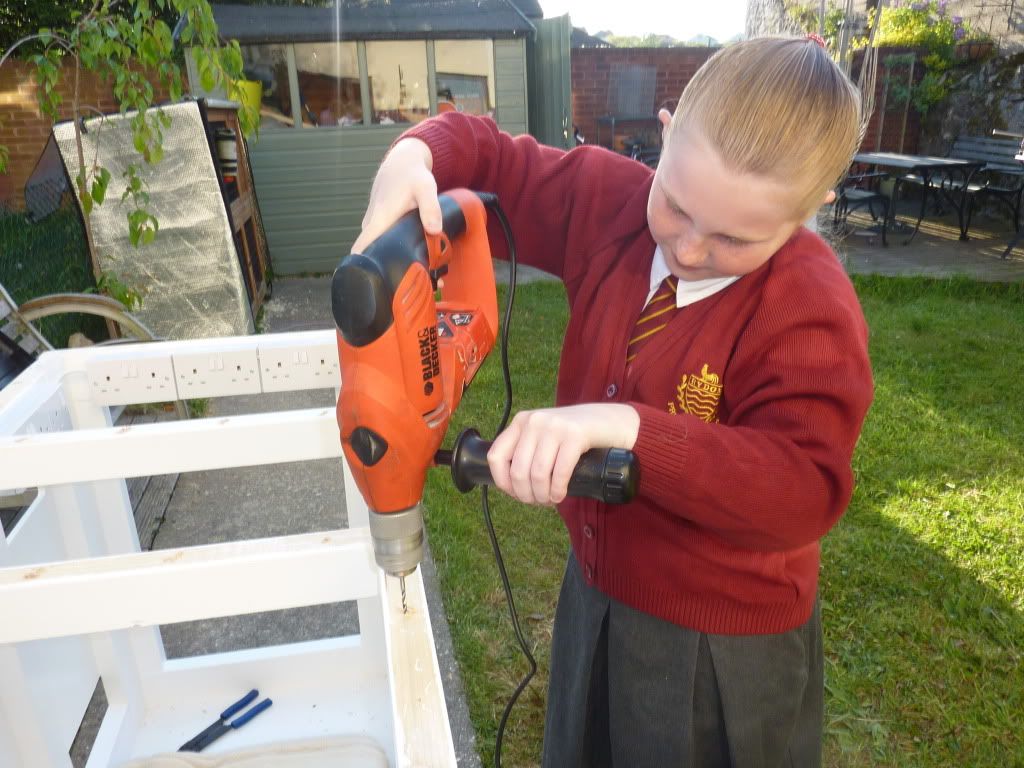 Tops on glued, screwed & filled.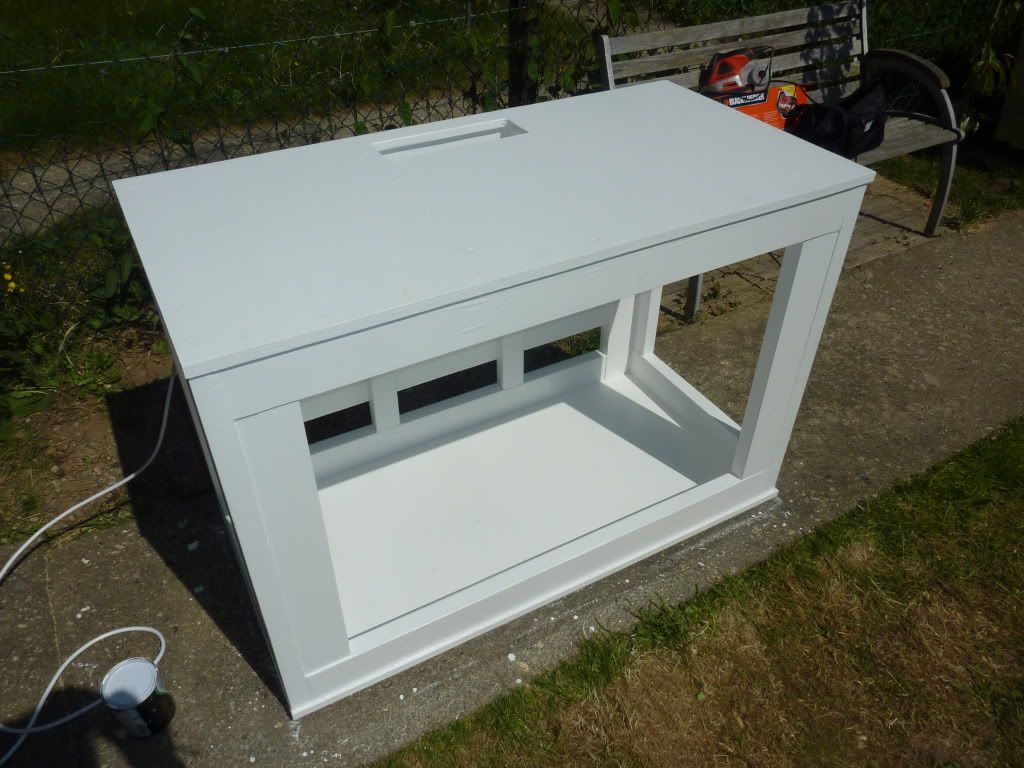 Finally finished & just two hours before we were ready to set off for the Royal wedding on the 29th April. The tank arrives 30th, so it was very close. I think most people could do this job in under a week, slowly slowly & you get a result your looking for.