Hi, i've posted this up on reefpark & thought your help on IR might help.
My powder blue tang which i've had a month now, had these lumps on it 4 days after introducing him, I got it from real reefs they said they had him for six weeks & he was in top condition! these lumps were not to bad & did not change or go away, they apeared within an hour of going out on a school run, which took me be surprise.
These shots were taken 4 days after I got him, it's not sharp but you can see spots.
I never use flash but the halide went off & so I took a rare flash shot because he stayed still, i've only taken 6 shots, I did not case him as not to give any stress.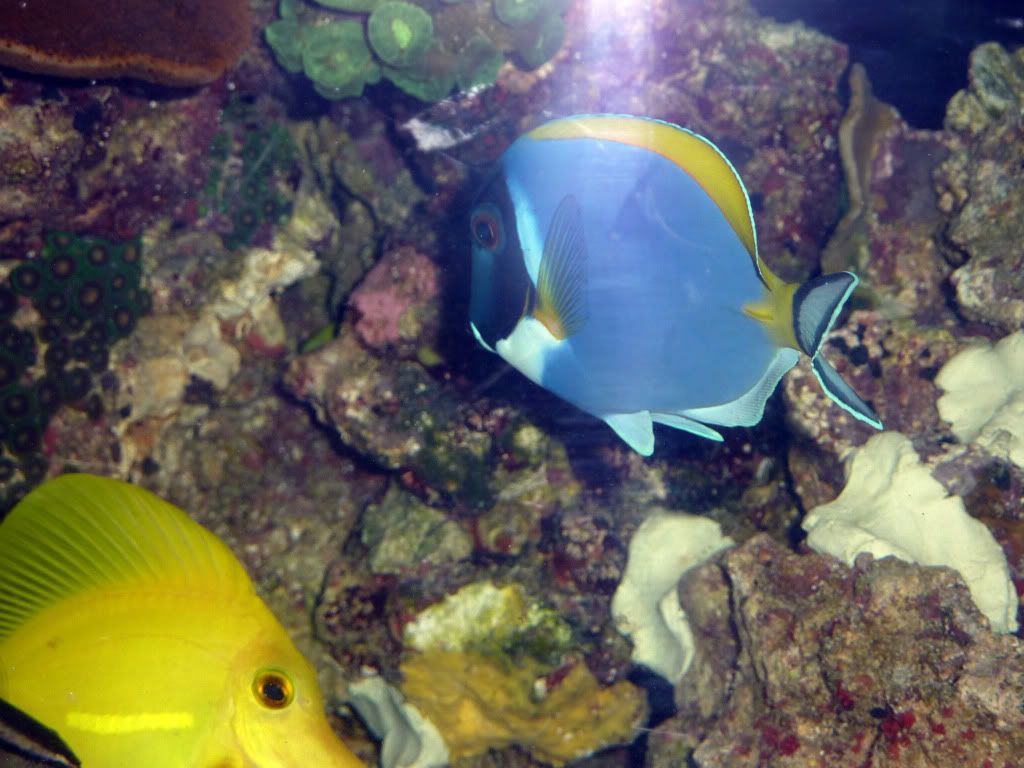 My ballast died on me this week, I was without lighting for three days, got it back on & found this, it's only on my powder blue & think it's on my yellow tang (lights are off I wil confirm later) These photos were taken Friday & yesterday saw no change, all my fish are eating very well like normal & behaving no different, i'm treating this with NTlabs sold to me by TAC & recommended.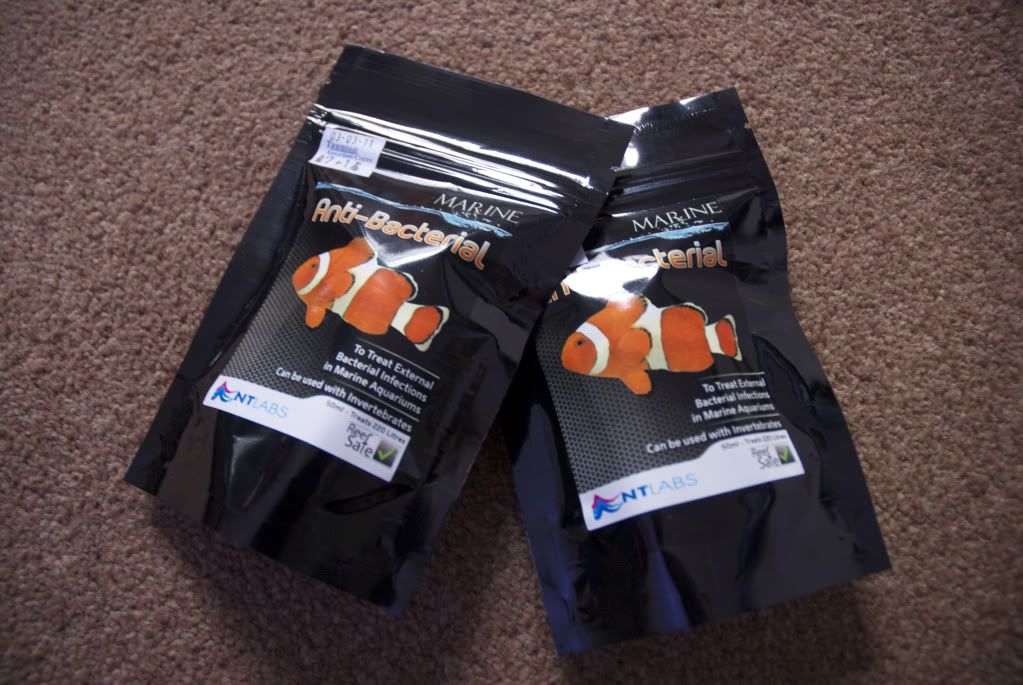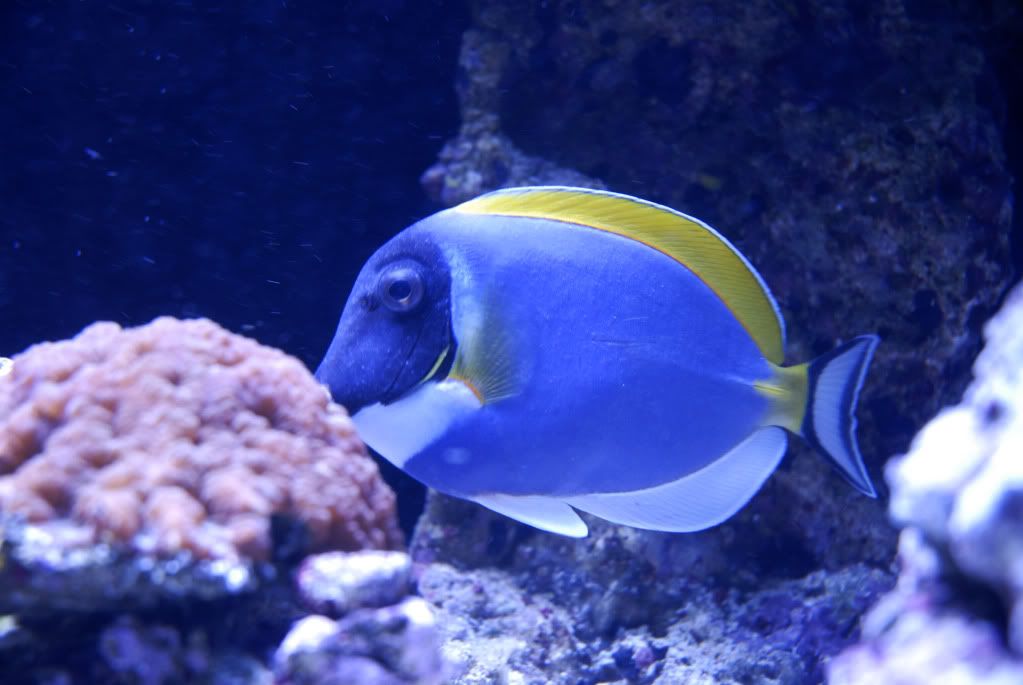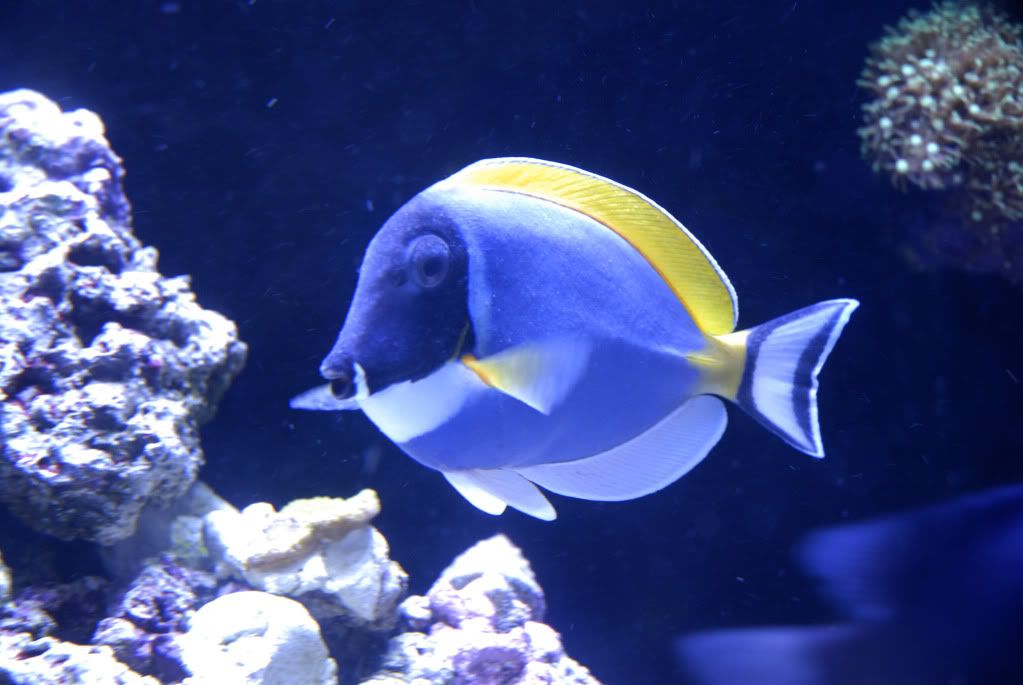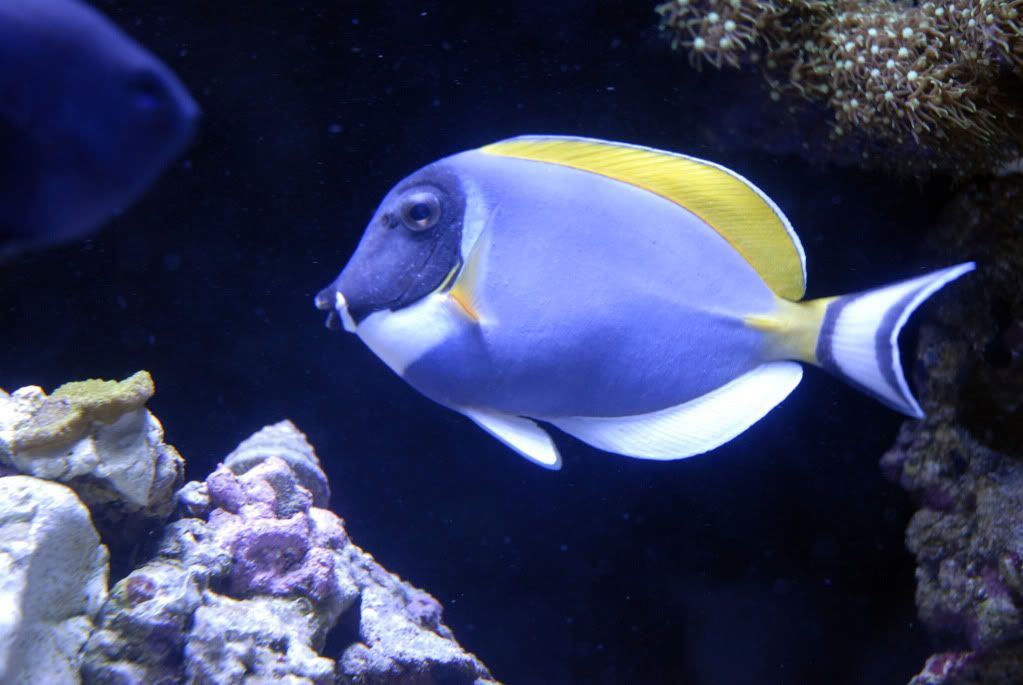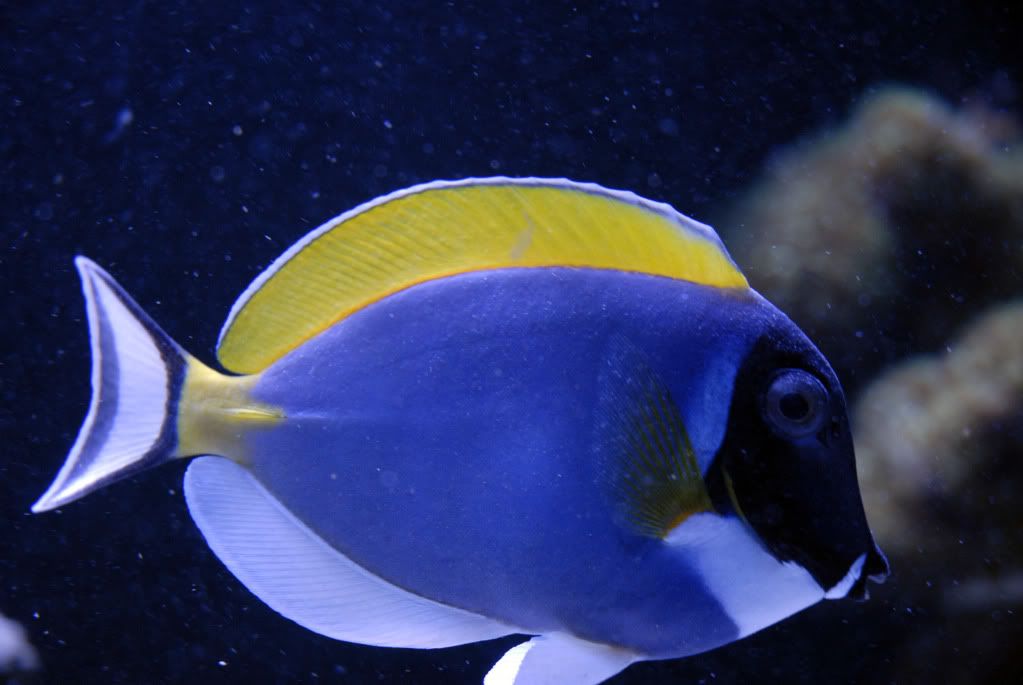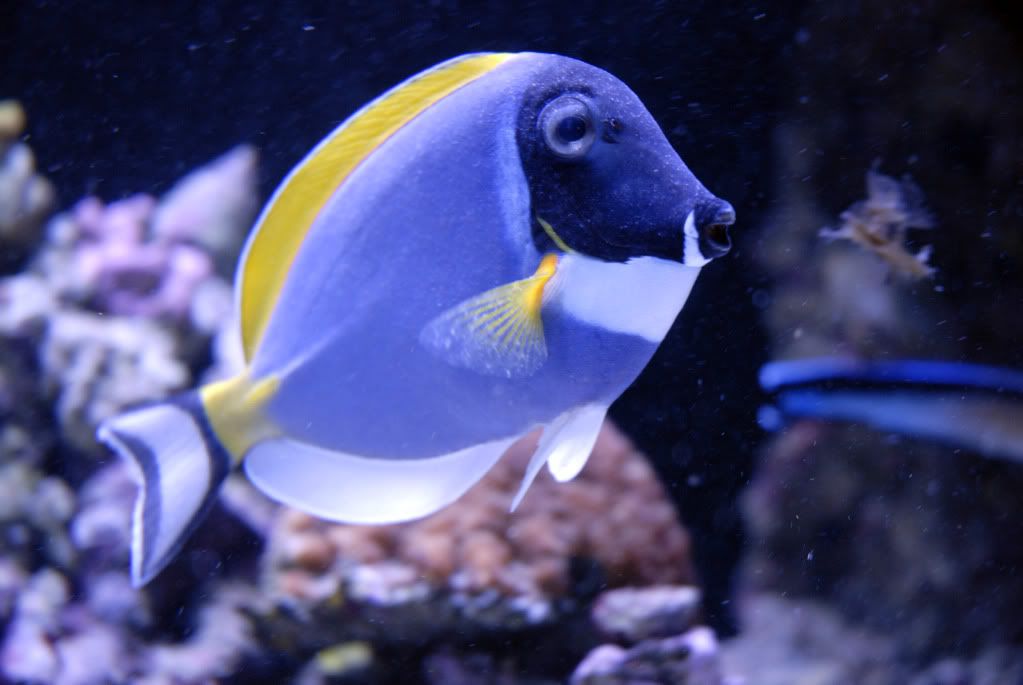 So my big question is!
Am I doing the correct thing by treating with NTlabs & leaving the tank well alone, feeding with garlic guard. NTlabs states to turn off skimmer, UV, Ozone which i've done (i've only ever used ozone for two days, new kit)