In between Staving off bankruptcy and taking the missus shopping etc, Ive managed to find the time to slowly put some new lights together for my ailing SPS Tank, which is beginning to look like a FOWLR tank (another days story).
I decided that I really ought to be practising what I preach, so I thought I would make up a pair of our wonderful Mini Pendants. I could have gone for large ones, but wanted to raise my lights higher, so went for mini's.
Aaaaaaaaanyway, before I go any further, here's a picture of work in progress. All done but for suspension wires, which i'm waiting to arrive in the post. (teddy looks puzzled)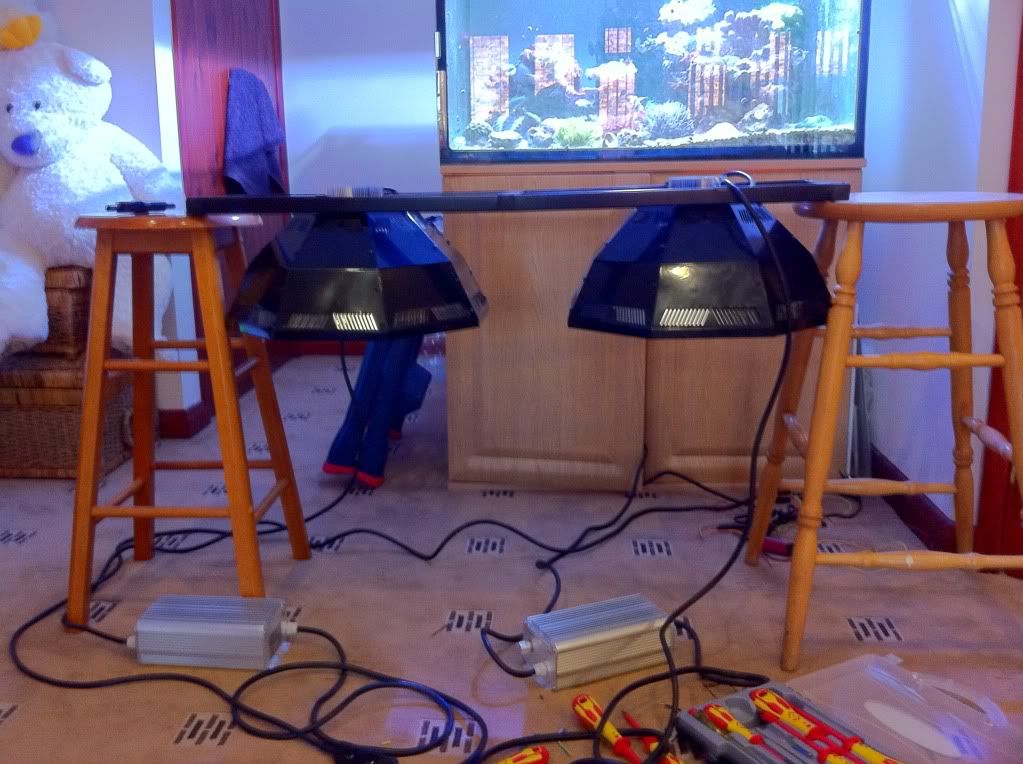 As you can see, ive made a simple steel frame from which to suspend the lights. This gives better stability than hanging each individual light, and allows me to slide each light along the rails to distribute the light in the way I want it.
But wait.....whats that you see popping its head just above the rails in the centre of each light?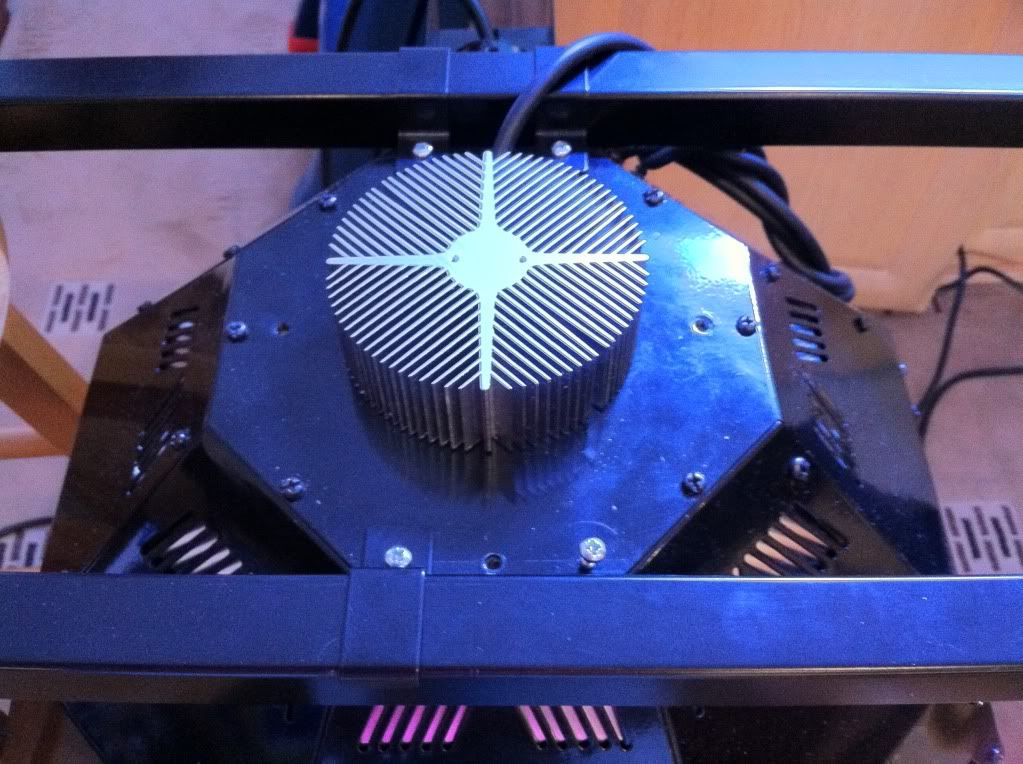 Its a heatsink!!, and its there for a purpose. Housed beneath it and poking through a glass covered hole in the centre of each reflector, is a 10w Royal Blue LED matrix. You can see it in the inside of the reflector in this picture, just left and centre of the arc tube.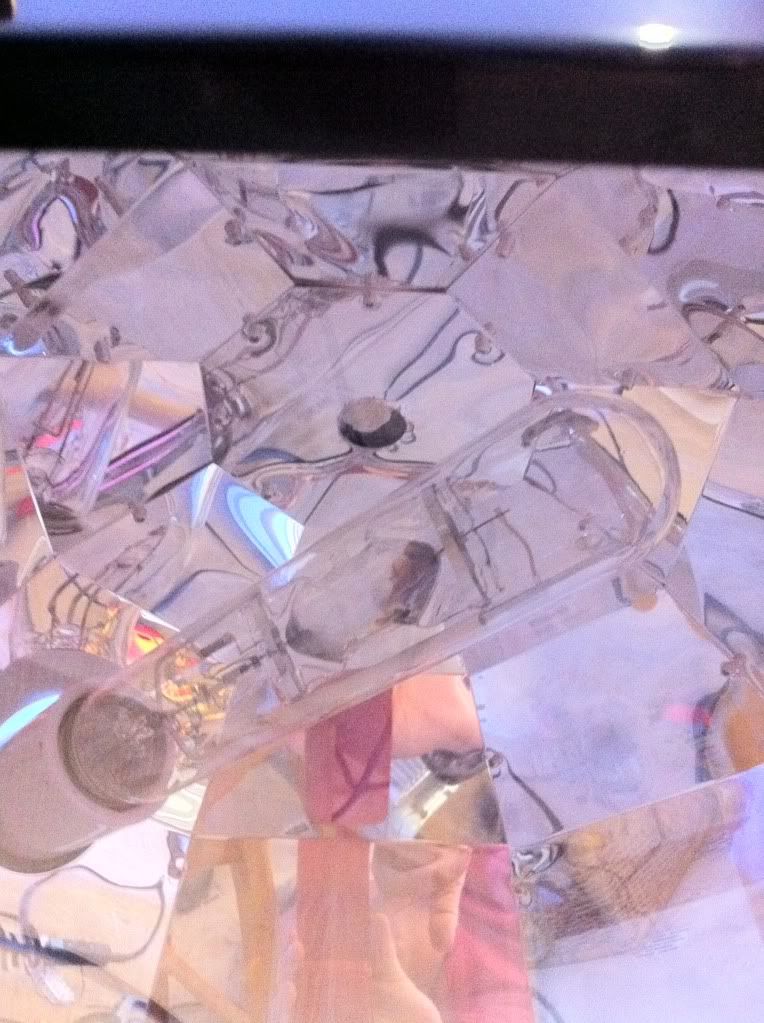 The idea is to dispense with the need for Actinics for night viewing, but not to be so bright as to prevent polyp extension.
This is what its like when its on. you can see the left unit with the blue on.
and from inside, it looks like this.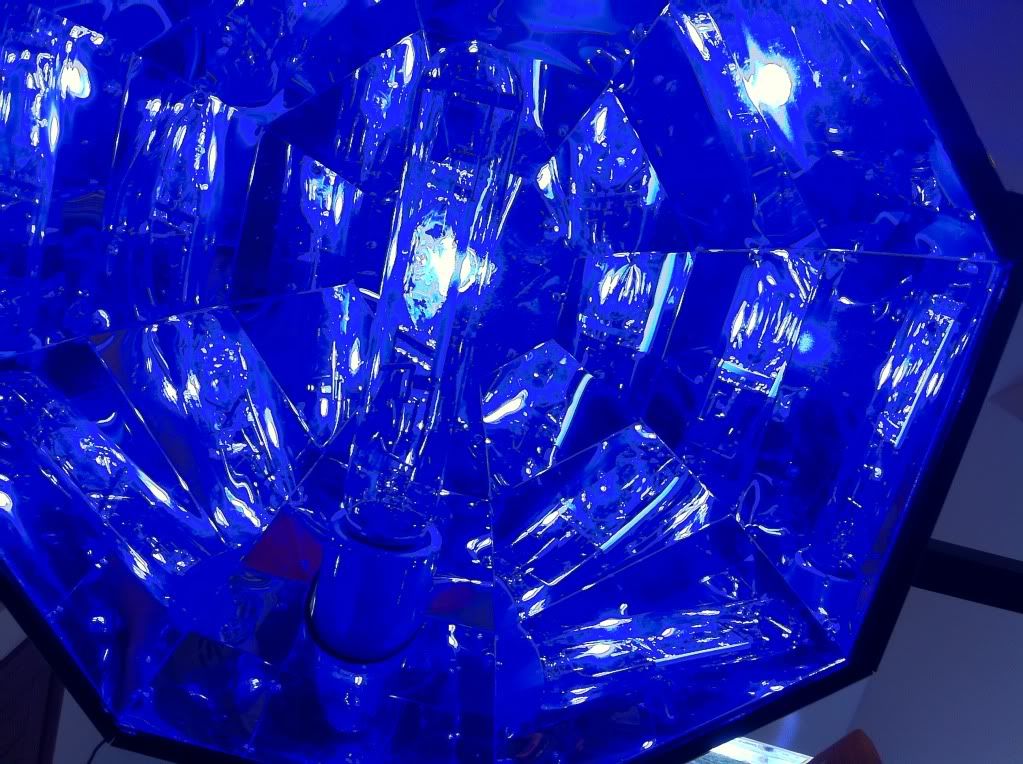 I have already done some previous tests to make sure I have got the lighting right, so I know how it will work once its installed. I cannot run the blues with the Halides, as they would get too hot, but I could overcome this with fans on the heatsinks, but as I'm not really interesting in doing that, ive not bothered.
Hopefully, it will all be finished and mounted at some point next week.
Thanks for looking and scuse the greasy iphone pics.
Tony.